Wellbeing workspace; what this means:
We offer a monthly events programme varying between business and wellness events. This month we are hosting a Wellbeing Lunch Hour for National Stress Awareness day which gives our office workers a chance to switch out of work mode and socialise whilst learning about how they can look after their mental health at work.
Our next event is a Netwokring Event for which we have partnered with The Open Network. This is an event aimed at smaller businesses, providing them with superb connections and advice on how to help their growing business thrive.
We also have multiple therapists who attend site every week to provide a variety of holistic therapies that you can enjoy in your lunch hour to help you de-stress and look after your wellbeing.
At 1 Cardale Park we think that a Wellbeing Workspace is a unique but vital way to look after yourself and your employees whilst at work, which in turn creates highly productive and thriving working communities.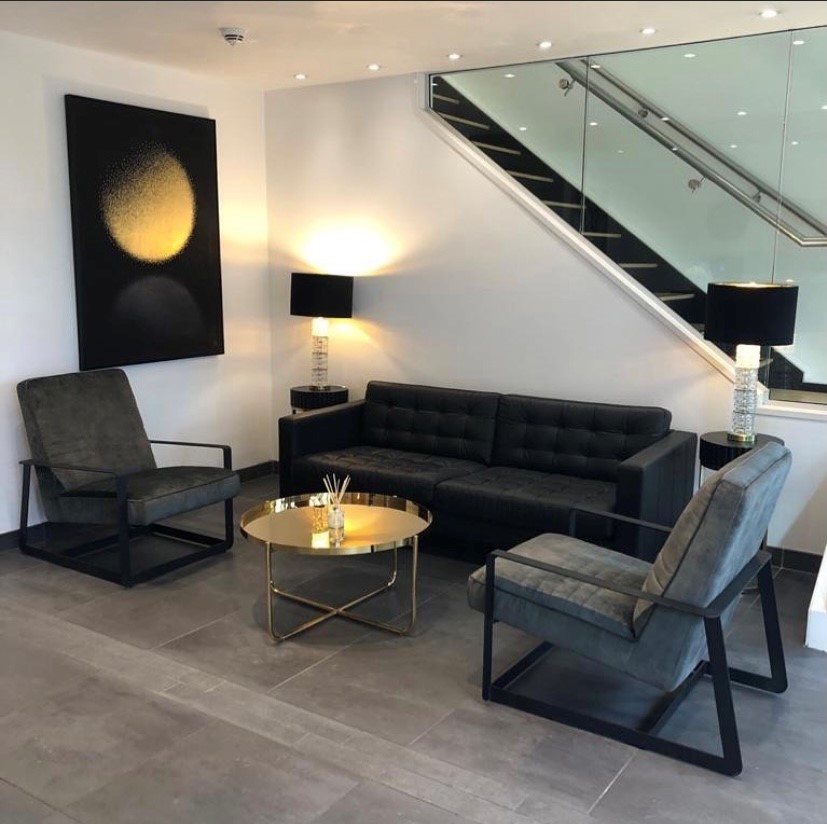 Current Spaces at 1 Cardale Park:
We currently have a small variety of serviced office space available and would love to discuss this further with you, helping find the best space for your business. There is also an exciting opportunity to design your own space in the unrenovated part of our building for larger companies so if this is something you are interested in, then please get in touch with us as soon as possible!
We also have a limited amount of co-working spaces in our beautiful communal area. With competitively low costs and access to all of the exciting opportunities our building offers; the coworking lounge is something that you do not want to miss out on! Contact us for a free trial day to experience the many beneifts of working from such a great environment.
If you have any questions please get in touch with our dedicated team who are here to